Jean Guy Daoust

( 1930 - 2001)

A veteran of the Korean War, he now rests in the Field of Honor in Pointe Claire, Quebec.  Lake St. Louis is nearby!!  My father enjoyed my genealogy efforts and this site is dedicated to him.

The first church register of the Parish of Saints Anges of Lachine

(1676 - 1707)

Guillaume D'Aoust, a tailor by trade, was originally from Sissonne in Picardie, France. Although it is not known when he arrived in New France, on January 12th 1675 he signed a document with Benigne Basset, a Montreal notary.  He spent most of his life living on Lake St Louis at the western end of the island of Montreal. Several of those years were spent in Lachine.  His signature is found on many entries in the register above:  as a bridegroom, as a proud father, as a witness to events such as the Lachine massacre and a smallpox epidemic of 1703.

G. Daoust, son 

married

E. Pilon , 1715

Augustin Daoust

married M.Louis Charbonneau

1808

Claude Daoust

married

U.Jamme-Carrière

1761

To find where you fit in the Daoust Family Tree, you should contact Bob D'Aoust:

in Waterloo,Ontario email bdaoust@rogers.com

He has over 56,991 names in his family index and 23,747 mariages.  Hopefully, you'll be there or at least your parents.  I want this site to compliment Bob's work not attempt to compete with it!

Guillaume Daoust's signature - 1686

Traduit par ma chère 

cousine Carole Paquin 

Augustin Daoust (2)

married Olive Graton

1842

Augustin Daoust (3)

married Agnes Grignon

1867

Albert Daoust

married Olive Delorme 1905

Jean Guy Daoust married 

Jeanne d'Arc Cinq Mars 1952

Click the small pictures and highlighted text to view enlargements and other related pics and web sites!

Mike Daoust

Francine (Daoust) Gearey

With this site, I would like to tell the story of Guillaume Daoust, the first of his name to have descendants in Quebec and in other parts of North America.  I also want to relate the information, I have found on the generations that followed - that relate to my direct line.  I will also bring into it, the families that connect through marriage with mine.  If an internet site exists for these families, I will provide a link.  I enjoy history AND my family's place in it.  I also enjoy photography so expect many pictures I have taken or found in various sources.  

Guillaume D'Aoust was among the first pioneers of present day Ste Anne de Bellevue (Ste-Anne-du-Bout-de-l'île). To view the story of this early Montreal island community AND web links to Guillaume's neighbors, click on the pic!

In 2003, Sainte Anne de Bellevue  celebrated its 300th anniversary.  Click logo to visit the official web site!!

Louis Daoust married Marie

Marie-Renée Miguet

November 23, 1733

Our ancestor Guillaume Daoust's story

Charles Daoust married Marie

Angélique Sauvé

December 3, 1723

Winter 2023

What's new on this website?

A work in progress

The birthplace of Guillaume Daoust in northern France  

A descendant of Guillaume D'Aoust at the ruins of Fort Senneville

Michel Belisle as Jacques LeBer, Bob D'Aoust as himself and Mike Daoust as Guillaume!

My sister - Francine, Cecile (Daoust) Gearey 1956 - 2002

loved genealogy research!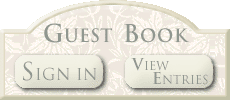 Guillaume Daoust is now on a Sissonne website

 Guillaume Daoust's origins in France

NEW!!

Family signatures from 17th century France.