village natale de notre ancêtre,

Native village of our ancestor

Guillaume Daoust

Sissonne

en / in Picardie, France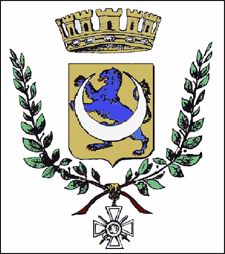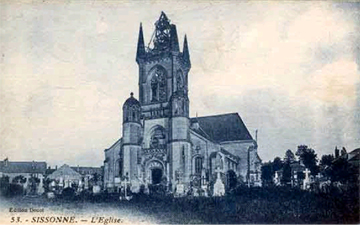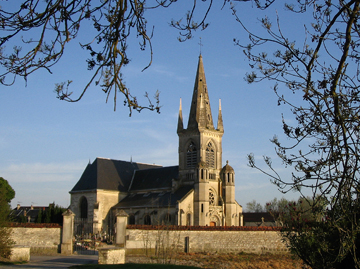 Notre ancêtre, Guillaume D'Aoust est originaire de la Picardie, une province du nord est de la France. Il naquit  vers 1650 dans le petit village de Sissonne à quelques kilomètres de Laon.  Le patronyme « Sissonne » est dérivé du latin Saxonia qui indique que cette région était autrefois habitée par les Saxons. Du 12ème siècle à la révolution cette région a été gouvernée par un seigneur lui-même vassal de l'Évêque de Laon.

Saint Martin, l'église paroissiale du village date au moins dans ses parties les plus anciennes du 12ème siècle. Cette église fut rénovée 3 fois au cours de son histoire en des styles bien distincts, la plus ancienne section étant la nef. Au 16ème siècle, l'église étant devenue trop petite le cœur et la partie principale de l'église furent agrandies par 2 transepts et 2 chapelles, une dédiée au Sacré Cœur et l'autre à Saint Roch furent ajoutés.

Our ancestor, Guillaume D'Aoust originated from Picardie, a province located in north-east France. He was born around 1650 in the small village of Sissonne, a few kilometers outside of Laon.  The name "Sissonne" is derived from the Latin Saxonia which indicates it was originally inhabited by Saxons. From the 12th century until the French Revolution in 1789, the area was ruled by a seigneur who was a vassal of the bishop of Laon.


Saint Martin, the parish church of the village dates back (at least the oldest part of it)  to the 12th century. The church was renovated three times in its history using very distinct architectural styles, the oldest section being the nave. By the 16th century, the church was too small and the choir and the main body of the church were expanded; two chapels, one dedicated to the Sacred Heart and the other to Saint Roch were added. These new additions were in the Renaissance style. The entrance to the church was rebuilt in 1871.
Les armoiries de Sissonne.

Coat of arms of Sissonne.

Une vieille carte postale de l'église de St. Martin.

An old postcard of the Church of St Martin.

Une photo de l'église prise au couché de soleil lors de ma visite.

A sunset photo I took of the church when I visited in April 2007.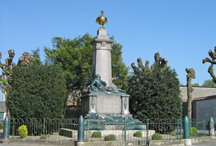 La ville - hier et aujourd'hui.

The town - yesterday and today.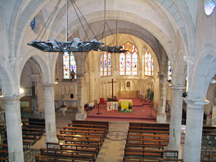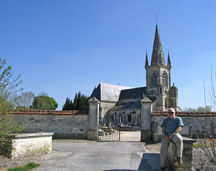 Aux environs de l'église. Around the church

Ä l'intérieur de l'église. Inside the church.

Visitez le site Internet de:

Visit the web site of: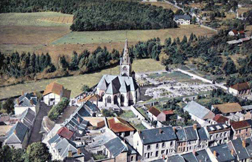 Vues aériennese de la ville.

Aerial views of the town.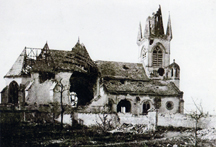 Sissonne après les bombardements de la première guerre mondiale.

Sissonne after the bombardments of WWI

La plupart des cartes postales d'époque de la ville proviennent du site magnifique de :

Most of the old postcard images found here come from a great website: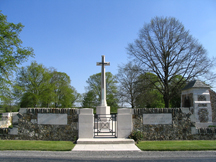 Le cimetière militaire.

The military cemetery.