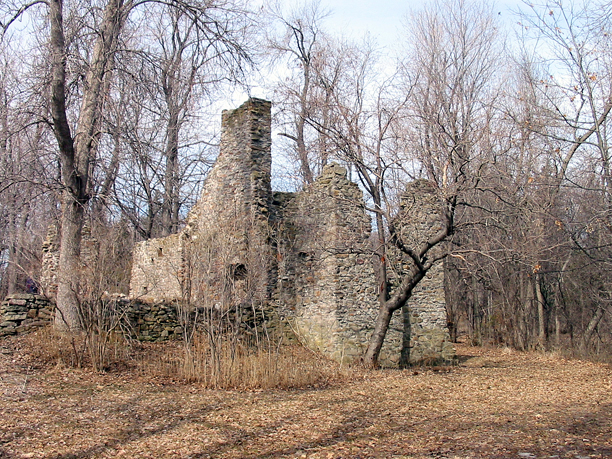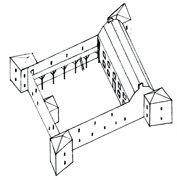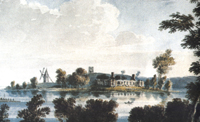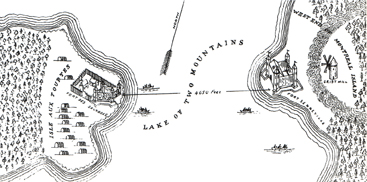 À la gauche le fort et la mission de l'ile aux Tourtes et sur l'autre rive, le fort de Senneville au bout de l'ile.

On the left, the fort and mission of L'Ile aux Tourtes  and on the oposite shore the Fort of Senneville at the western tip of the island.
Le fort de Senneville

The fort of Senneville


Guillaume D'Aoust connaisait sans doute le fort et le moulin à vent de St-Anne.  Mathurin Guillet qui était responsable de la traite de fourrure à St-Anne, entretenait des activités au fort ou il a probablement bien connu Guillaume puisque certains documents signé par les deux on été retrouvé.

The fort and the nearby windmill were part of St Anne, so Guillaume D'Aoust undoubtedly knew the site. Mathurin Guillet was responsible for the fur trading activities at the fort and Guillaume knew him well, since documents jointly signed by them exist.

La fort de Senneville au mois d'avril 2003. On voit ici le bastion du côté sud est.

The fort of Senneville in April 2003. We see here the south east defence tower.