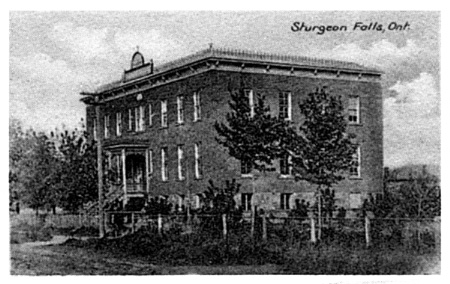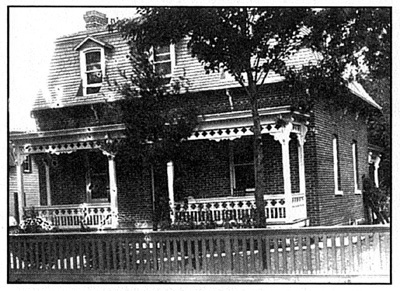 St Joseph School

(1922 - 1958)

was near the family home across John Street.  Most of Albert and Oliva's children attended school here.  Their daughter, Armande was a teacher for several years.  She taught Grades 1, 2 and 3.  Albert attached great importance to reading and writing.  His daughter, Marcelle recalls that he used to practice his penmanship in a notebook.  He had a beautiful handwriting.

The first brick home in Sturgeon Falls was/is located on the north side of Queen Street.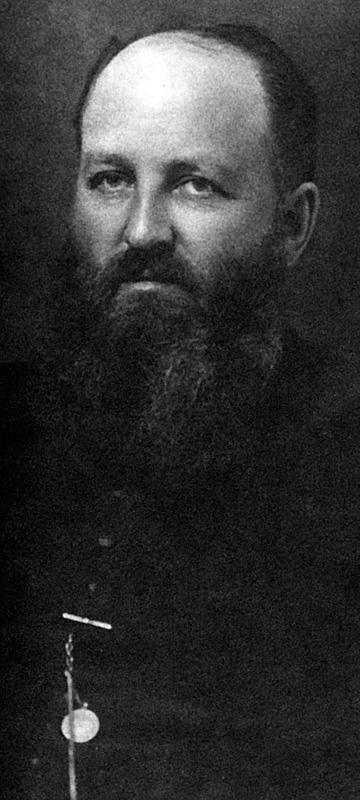 Abbé Charles Langlois was the driving force in the building of the present day Sacred Heart Church. It was built in 1914 by William Daoust of Noelville.  Most of the Daoust children were baptised here as well as several family marriages.
Sturgeon Falls as the Daoust family knew it!