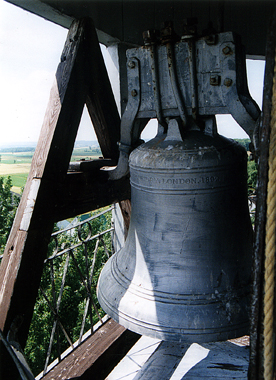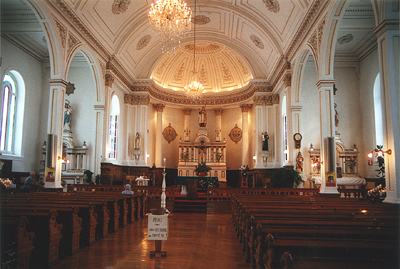 Pierre J. Crevier 1843 - 1851

J.B. Champoux 1851 - 1856

La paroisse St-Augustin, du conté de Deux Montagnes

Augustin Daoust (2) à marié Olive Graton le 29 septembre 1842 à Ste-Thérèse -de-Blainville.  Ils ont donné vie a 14 enfants entre les années 1843 à 1867.  Tous ont été baptisés à St-Augustin.  La paroisse était établie depuis 1840.  Nous y retrouvons toujours l'église originale de nos jours.  Leur fils, Augustin (3) (le prochain de notre lignée) y a épousé Agnes Grignon en 1867.


Un marguillier a offert de m'amener au sommet du clocher pour voir les cloches originales. C'était un ascension hasardeuse!!

Nous voyons les photos de deux curés qu'Augustin avait surement connus.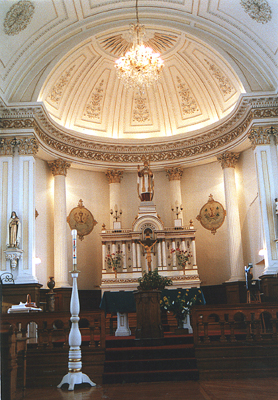 St Augustin Parish, Deux Montagnes

Augustin Daoust (2) married Olive Graton on September 29th 1842 in Ste Thérèse de Blainville.  They would have fourteen children together between 1843 - 1867.  All were baptized in St Augustin.  This parish was established in 1840.  The original church is still standing today. Their son, Augustin (3) our next in line married Agnes Grignon here in 1867.


A church warden offered to take me to the top of the bell tower to see the original bells!!  It was an adventurous climb through the belly of the church.

Also pictured are two curés that Augustin would have known.
Two photos of the interior of the church of St. Augustin

Deux photos de l'intérieur de l'église de St-Augustin