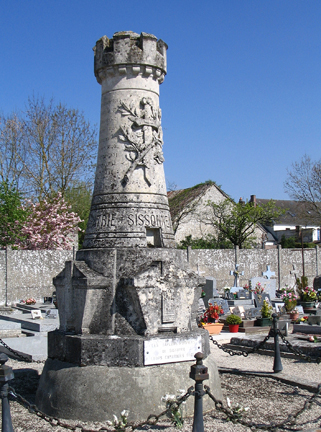 Sissonne, - Inauguration d'un Momument commémoratif (1888).




        Inauguration of  the war memorial (1888)

Dans l'après-midi du 22 avril, a eu lieu l'inauguration solennelle du monument érigé, dans le cimetière de Sissonne, à la mémoire des enfants de cette commune morts pour la patrie.
Source : Archives de l'Evêché de Soissons, La Semaine religieuse, 1888


The solumn inauguration of the monument erected in the cemetery of Sissonne to honor the memory of the children who died for their country took place on the afternoon of the 22nd of April.