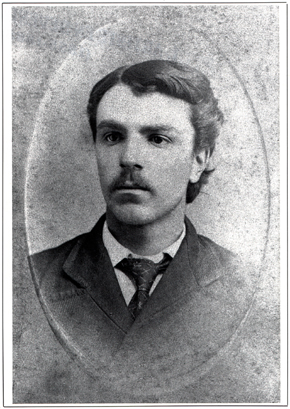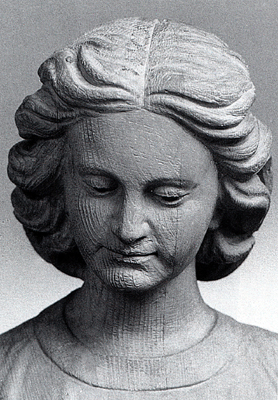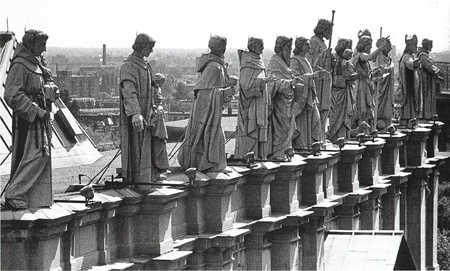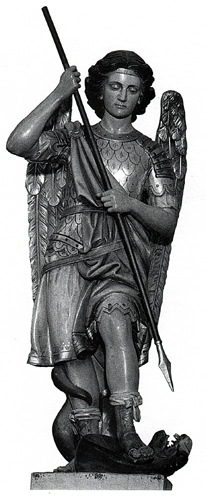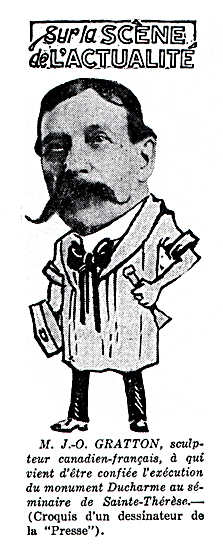 Archangel Michael

Notre Dame du Bonsecours  1890

Treize saints sculptés par Olindo Graton se retrouvent sur la basilique-cathedrale de Montreal (accomplis entre 1892 - 1900).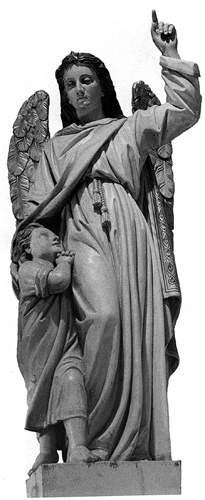 Olindo a pris part à l'arbre généalogique de la famille Daoust lorsque Olive Graton épousa Augustin Daoust le

19 septembre 1842.  Les arrière grand-parents d'Olindo et d'Olive étaient frères!

  Olindo était un sculpteur rénommé.  Nous retrouvons ses oeuvres dans plusieurs églises de Montréal notamment à celle de Notre Dame du Bon Secours dans

la vieille ville et à la cathédrale de Notre Dame du Monde.

Joseph Olindo Gratton

1855 - 1941

   Olindo became part of the Daoust Family tree when Olive Graton married Augustin Daoust on September 19, 1842. Olindo's and Olive's great-grandfathers were brothers!

   A very well known sculptor, Olindo's works can be found in many of Montreal's churches most notably in and on Notre Dame de Bon Secours in the old city and the Cathedral of Our Lady of the World.

Thirteen saints sculptured by Olindo Graton grace the basilica-cathedral of Montreal done between 1892 - 1900.